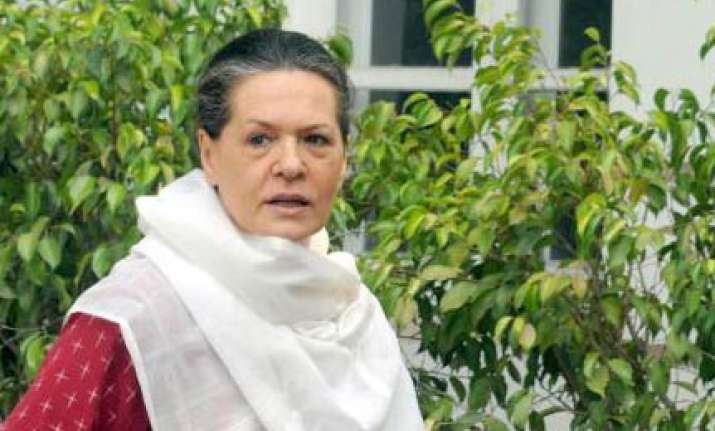 New Delhi, Oct 27 :  Congress chief Sonia Gandhi on Tuesday replaced PCC presidents in Punjab and Karnataka,bringing in former chief minister Amarinder Singh and dalit leader G Parmeshwar while retaining Rita Bahuguna Joshi and Ramesh Chennithala as head of UP and Kerala state units respectively.
In West Bengal, where polls are due next year, Manas Ranjan Bhunia will remain the PCC chief while suspense remains over the fate of Maharashtra PCC president Manikrao Thakre who has recently been in the eye of a storm following a sting operation purportedly recording his remarks about collection of money for a party rally.
JP Agrawal of Delhi, Bhubaneshwar Kalita of Assam, Kaul Singh Thakur of Himachal Pradesh and B B Bahal of Chandigarh and A V Subramaniam of Puduchery and Yashpal Arya of Uttarakhand are among those who have been retained by Gandhi who named 18 PCC chiefs today.
68-year-old Amarinder Singh, who has served as Chief Minister of Punjab from 2002 to 2007, replaces Mahendra Singh Kaypee in the Akali Dal-BJP ruled state, which goes to polls in 2012. His appointment has come at a time when the ruling Akali Dal is grappling with a family feud in the Badal clan.
Parmeshwar replaces R V Deshpande in Karnataka, the only south Indian state where BJP is in power. Parmeshwar is a dalit leader, who is a former CWC member and an ex-minister of Karnataka.
State unit elections were held for post of PCC president in several Northeastern states as also in Lakshadweep and Andaman and Nicobar Island while in others the party units had authorised Gandhi to name their new chiefs, passing a one-line resolution in this regard.
S I Jamir has been elected as PCC chief in Nagaland defeating I Imkong.No decision has been taken on the fate of Siddharth Patel, who resigned as Gujarat PCC chief after Narendra Modi led BJP handed down a crushing defeat to the Congress in the civic and panchayat polls in the state.
Similarly, PCC chief for Rajasthan has not been announced even as C P Joshi continues to hold dual charge as Union Minister and state party President.
In the Northeast, those who retained their post through elections include Nabam Tuki in Arunachal Pradesh, Gaikhangam in Manipur, Friday Lyngdoh (Meghalaya) and Lalthanwala (Mizoram). PTI