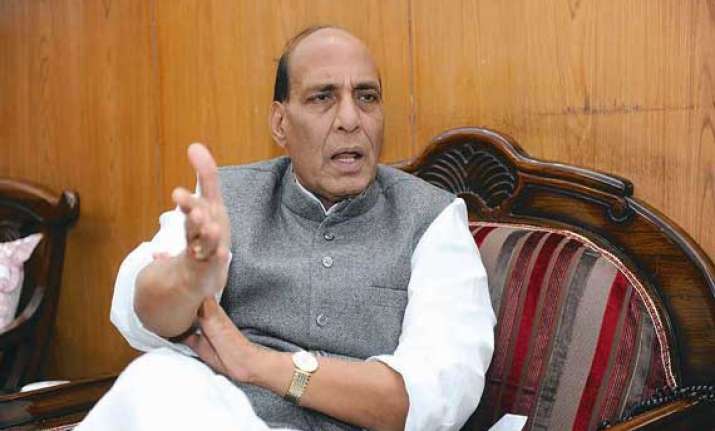 Kathlal, Gujarat: BJP president Rajnath Singh today accused Congress president Sonia Gandhi of "betraying the country" by not taking up the post of the Prime Minister in 2004.
"In 2004, Congress got majority, but Sonia Gandhi did not become the Prime Minister. Is this not a betrayal?" Singh said at a campaign rally at Kathlal in Kheda district.
"Manmohan Singh's (former) media advisor Sanjaya Baru has written a book called 'Accidental Prime Minister'. Manmohan Singh is an accidental Prime Minister. He (Baru) has categorically written that the Centre was not being run by Prime Minister, but it was being run from 10 Janpath (Sonia Gandhi's residence)," Singh said.
"Sonia is super PM who is running this government."
The BJP chief also took a dig at Sonia Gandhi's son-in-law Robert Vadra, saying "we have witnessed many corruption scams.... 2G, 3G, CWG and Jijaji (borther-in-law)".
"When somebody asked Pandit (Jawaharlal) Nehru if India will ever become strong, he replied that we are engaged in 'rashtra-nirman' (nation-building). Even today we are seeing advertisements of Bharat-Nirman by Congress. How long will this Bharat-Nirman continue?" Singh asked.