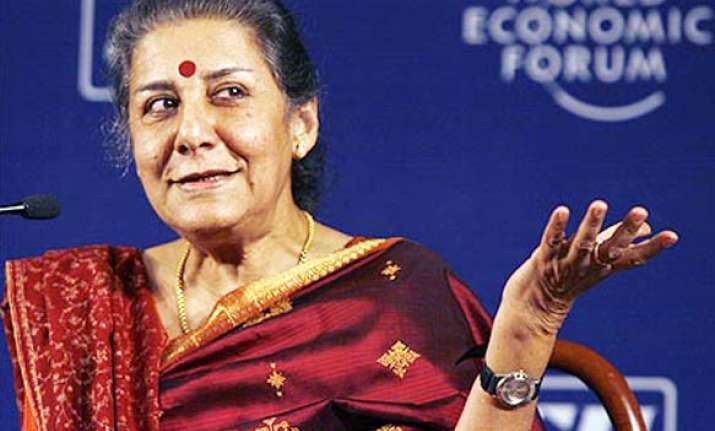 New Delhi, Feb 18: Union Minister Ambika Soni today took a dig at senior BJP leader L K Advani for his apology to Congress President Sonia Gandhi over a BJP-appointed task force report on Swiss bank accounts, saying she thought he "had retired".
"I thought Mr Advani has retired some time back and left space for younger people like Sushma Swaraj and Arun Jaitley who are now occupying two positions of leaders of Houses," she told reporters here on the sidelines of a function here.
The Congress leader was asked about her reaction to Advani apologising to Gandhi for a party-appointed task force report, which had alleged that she and her late husband Rajiv had accounts in Swiss banks.
"Mr Advani has been making a statement every day on different subjects... probably he is not having enough study of what he is saying," she said.
BJP had appointed the task force on unravelling the amount of black money stashed by Indians in foreign banks and ways to bring it back. The report had alleged that Sonia Gandhi and former Prime Minister Rajiv Gandhi were among Indians who held Swiss bank accounts. PTI