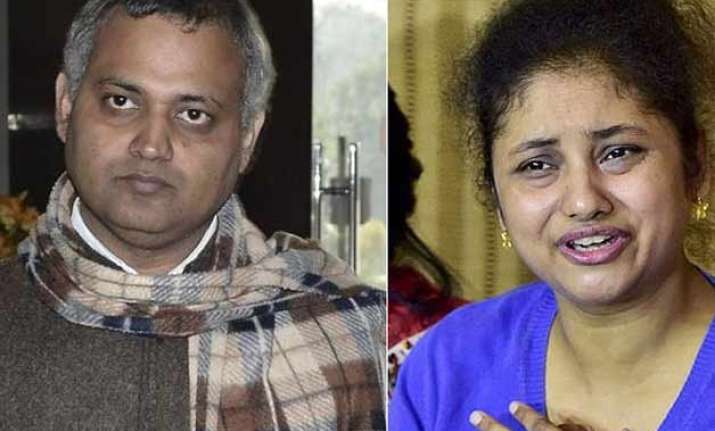 New Delhi: In a setback to AAP lawmaker Somnath Bharti, his estranged wife Lipika Mitra on Monday told the Supreme Court that she was not inclined to join mediation for an amicable resolution of their matrimonial dispute and complaint of domestic violence.
Lipika Mitra conveyed her decision not to sit with Somnath Bharti in mediation to resolve their dispute to the apex court bench headed by Chief Justice H.L. Dattu.
Taking note of Lipika "positive no" to Somnath's offer, the bench disposed of the petition filed by the former law minister of Delhi.

The bench asked Somnath to approach the trial judge for regular bail.

A court on Sunday sent former law minister to a day's judicial custody in a domestic violence case filed by his wife Lipika Mitra.

Delhi Police had sought Bharti's judicial custody for 14 days.