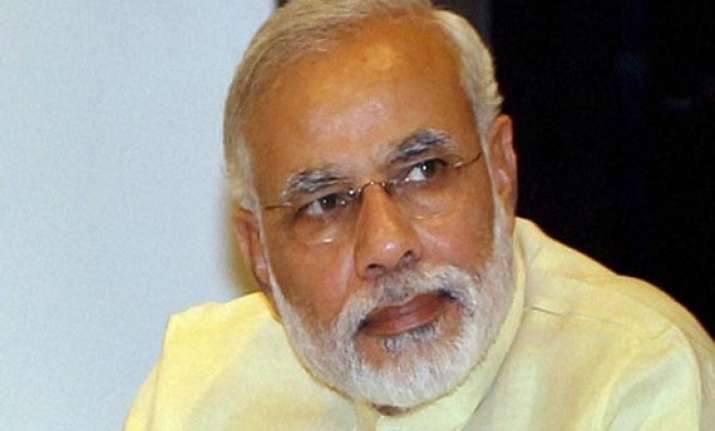 Raipur: Trashing allegations of illegal snooping against Narendra Modi, BJP today ruled out Congress demand for a rethink on its Prime Ministerial candidate and claimed that the ruling party's "dirty tricks wing" was behind the controversy.
There is no question of doing a rethink on our Prime Ministerial candidate even if a thousand baseless allegations of this kind are made against Narendra Modi.
We had already said much earlier that we apprehend that the dirty tricks wing of the Congress will make such baseless allegations against Modi as the elections draw near," BJP President Rajnath Singh told reporters.
He was responding to Law Minister Kapil Sibal's demand yesterday that BJP will be forced to rethink its Prime Ministerial candidate as the charges are very serious.
"Instead of making these allegations, Congress should clarify as to who is its Prime Ministerial candidate," Singh said.
He also wondered how Cobrapost got the call details when IPS officer G L Singhal, who did the illegal surveillance, had handed over the records to CBI.
"Singhal had got bail with CBI support. He was also involved in the Tulsi Prajapati encounter but still got bail," Singh said.
The BJP President pointed out that Cobrapost itself has said it cannot make any claims about the authenticity of the CD.
"The girl's father has also given a statement that he had asked Modi, with whom he had family relations, for security for his daughter.
The head of the government is responsible for ensuring the safety and security of the people. Modi was only performing his dharma," Singh said.  
Modi's close aide and former minister of state for home Amit Shah was yesterday accused of misusing his powers and police machinery for illegal surveillance of a young woman in 2009.
The allegations were made at a press conference along with release of over half-an-hour of tapped telephonic conversations, purportedly between Shah and Gujarat IPS officer G L Singhal, which two investigative portals claimed have been submitted before CBI in the Ishrat Jahan murder case