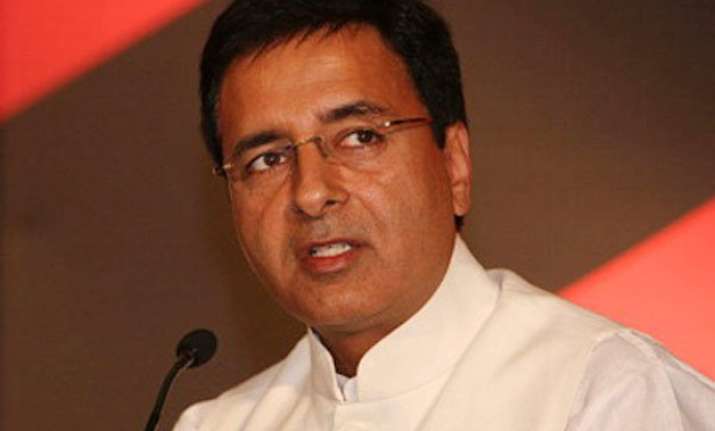 New Delhi: The Congress on Wednesday dismissed the "Skill India" programme flagged off by Prime Minister Narendra Modi as the relaunch of a scheme of previous United Progressive Alliance government.
Congress spokesperson Randeep Surjewala told media persons here that the prime minister had "relaunched one more UPA scheme - the National Skill Development Mission (NSDP)".
He said that NSDP was first launched in August 2010 and its first certificate was distributed on February 5, 2014.
"The National Skill Development Mission has already trained around 35 lakh people. 160 training partners are already appointed and 1722 trainers have been appointed," he said, adding that "UPA schemes" like Nirmal Bharat, Beti Bachao Yojana, Namami Gange and the Jawaharlal Nehru National Urban Renewal Mission had been re-launched by the National Democratic Alliance government.
"Is this the achievement and the originality of thinking that the prime minister claims? It is time the prime minister and BJP looked within and instead of re-launching old programmes, conceive something that is genuinely original," Surjewala said.