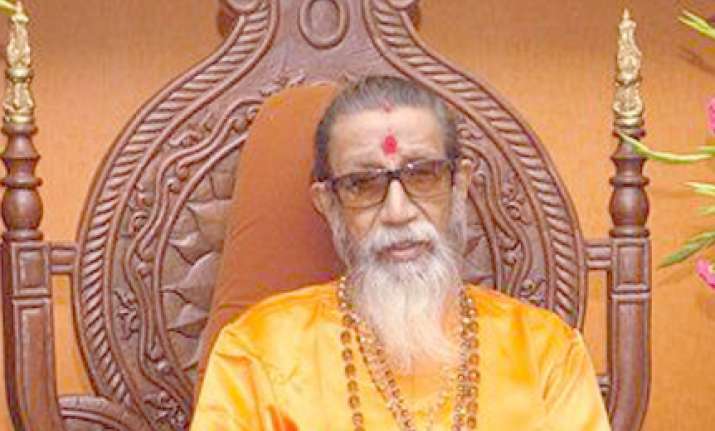 If Marathi people are not to invoke Shivaji Maharaj's name should they invoke that of Ottavio Quattrocchi, Shiv Sena chief Bal Thackeray said, flaying Congress president Sonia Gandhi's remarks at a recent rally in Maharashtra.
In an editorial in Sena mouthpiece 'Saamana', Thackeray said "Sonia remarked that political parties are misusing Shivaji's name."
"If Marathi people are not to invoke Shivaji Maharaj's name, then should they invoke the name of Ottavio Quattrocchi of Bofors fame," the Sena chief said.
"To fight for the rights of Marathi people has become a crime (in the eyes of Sena detractors) and to invoke Shivaji's name is considered parochial in the Congress regime," Thackeray said.
"Does Sonia Gandhi understand Maharashtra," the Sena chief asked. "She reads out whatever is written by her 'charanon ke daas'(acolytes), Thackeray writes. He names these acolytes in the article as Gurudas Kamat, Murli Deora and Manishankar Aiyar.
Thackeray further writes: "Soniaji is neither Rani of Jhansi nor Chinnamma. Since when has the Gandhi family shown respect towards Shivaji Maharaj? Even the British like Churchill, Lord Mountbatten and Edwina Mountbatten did not have as much power in India as Sonia Gandhi has right from the President to the Prime Minister doing her bidding. At least do something for Maharashtra, solve the Belgaum border dispute..
The Maharashtra of Gurudas Kamat and Murli Deora is different. The history of Maharashtra in Sonia's speeches is different. I would request her not to come in the path of Maharashtra", the article states.
About Petroleum minister Murli Deora, Thackeray said, "Deora does not have as much concern for Maharashtra's pride as he has for industrialists." PTI