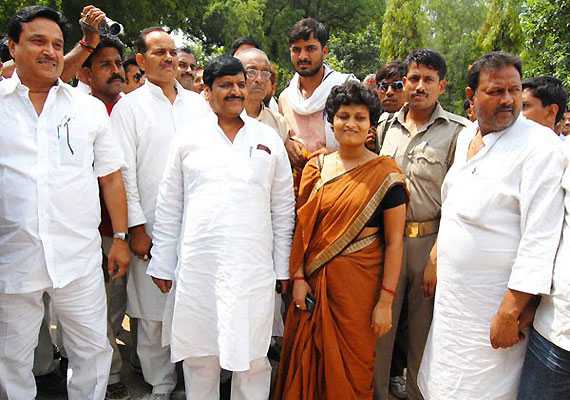 Agra, Apr 19: Reacting sharply to the recent warning of former Chief Minister Mayawati, senior SP leader and Uttar Pradesh Minister Shivpal Yadav has claimed that it was the fear of probe into the misuse of public funds during her term which had prompted her to make such remarks.  
Recently, Mayawati warned the ruling SP that any move to make changes in the memorials erected during her regime could create law and order problem.
"Anyone found guilty of financial irregularities would be sent to jail," Yadav told reporters on the sidelines of a marriage function yesterday.
Taking a swipe at the BSP supremo, he said that she does not need to worry where the hospitals and schools would be constructed.
"Anyone trying to disrupt the law and order situation would be strongly dealt with," he said.
On the development work in Agra, he said the city would be developed on the pattern of New Delhi.  He claimed that immediate attention would be given to the problems of drinking water and poor condition of city roads.