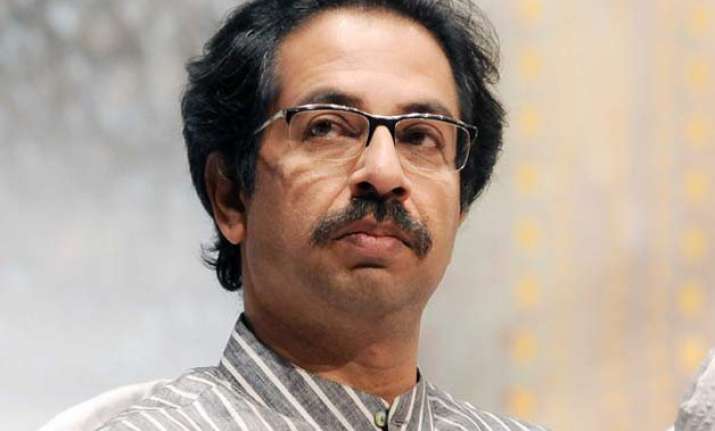 Mumbai:  Shiv Sena today suggested an immediate meeting of NDA constituents to discuss the controversial land bill which has been opposed by BJP allies.
"All the NDA allies should immediately meet and discuss this issue. All the NDA members have similar concerns with regard to the bill," Uddhav Thackeray told reporters here.  Thackeray has termed the bill as "anti-farmers".
On Wednesday, he had asked the party workers to propagate the "ill-effects" of the proposed law in its current format.
The new land bill was "only about forcibly taking away lands" in the name of development, he had said last week.
Union Minister Nitin Gadkari had on Friday met Thackeray to seek Sena support over the contentious bill.