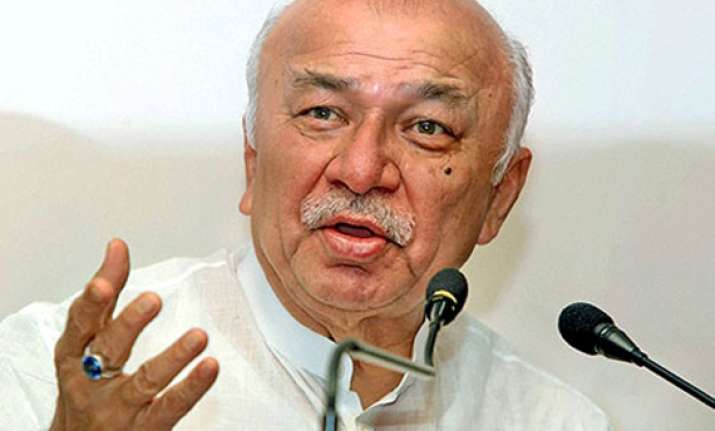 Patna, June 25: Home Minister Sushilkumar Shinde Tuesday described Bihar Chief Minister Nitish Kumar as "a very nice human being" and said his stand on secularism was laudable.
Shinde's statement came nearly 10 days after Nitish Kumar dumped the Bharatiya Janata Party (BJP) from his government and then won the support of the state assembly.
All four Congress legislators voted for Nitish Kumar during the assembly vote.
"Nitish Kumar is a very nice human being, his policies are good for development, and his stand on secularism is laudable," Shinde told the media in the presence of the chief minister.
Shinde arrived here on way to Supual district bordering Nepal to lay the foundation stone of an SSB recruitment training centre and start work on a 552-km India-Nepal border road.
Shinde said the Congress always stood for secularism. "It's the duty of secular forces to assist each other."
Without naming the BJP, he said casteist and communal forces cannot run the country, only secular institutions can.
The BJP said it was not surprised by Shinde's praise of Nitish Kumar.
BJP leader Nand Kishre Yadav said: "Congress leaders will have to praise Nitish Kumar. Do you expect them to praise BJP leaders?"