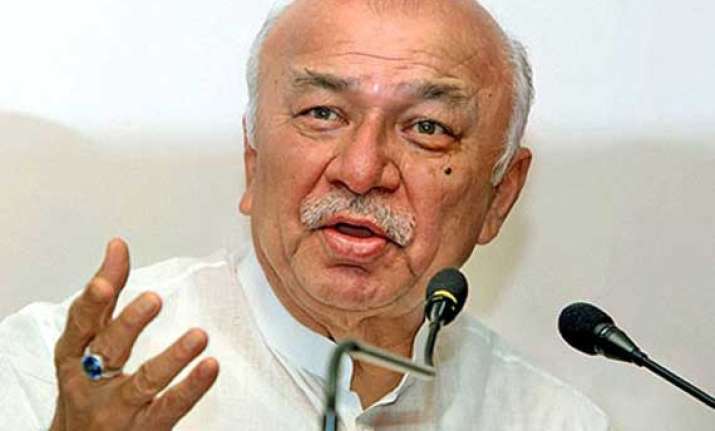 Sholapur: After threatening to "crush" the electronic media, Home Minister Sushilkumar Shinde did a U-turn, claiming he was referring to the social media and not journalists.
"I have recording of my speech. I was referring to social media and the violence incited against students from the Northeast in Hyderabad and Karnataka. My comments were not about journalism," he said here last night.
Shinde had stoked a controversy on Sunday evening by threatening to "crush" the electronic media, alleging a section of it was unnecessarily provoking the Congress by indulging in "false propaganda" against it.
The outburst by Shinde, a Congress leader who hails from Maharashtra's Sholapur district, came at a Youth Congress event.
Shinde, who is a Lok Sabha MP from Sholapur, alleged that since the last four months a section of the electronic media is "manipulating" news about him and his party.