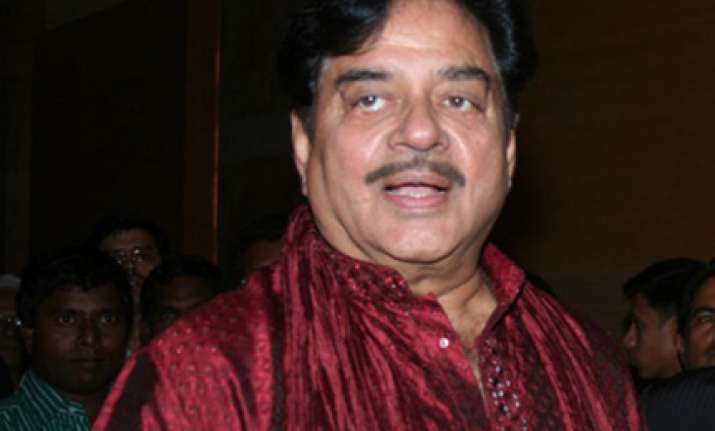 Actor-turned-politician Shatrughan Sinha has said the return of expelled leader Jaswant Singh to the BJP would be in the larger interest of the party. 
"Jaswant Singh has been a founding member of the BJP and was associated with it significantly from day one of its formation," the BJP MP from Patna Saheb told PTI in Patna on Sunday.  
He said his personal opinion is that "if Singh returns to the BJP it will be in the larger interest of the party." 
Asked if the expulsion of Jaswant Singh from the BJP was justified, Sinha merely said "yeh bade logo ki baat hai (this is an issue concerning bigwigs)". 
"Moreover, I am not a member of the BJP Parliamentary Board which took the decision," he added. 
The 'Bihari Babu', as he is widely known, also endorsed the views of party colleague Arun Shourie that the RSS should take charge of the BJP which, he said, was presently facing a "leadership crisis". 
Sinha termed party leaders Yashwant Sinha, Arun Shourie and former Uttarakhand Chief Minister B C Khanduri -- who all had called for fixing responsibility for party's poor show in the recent Lok Sabha elections -- as "assets for the BJP". 
Sinha also praised Congress leader Rahul Gandhi for doing a grassroots job to help the poor and said the nation needs young leaders like Rahul. Sinha met RSS chief Mohan Bhagwat in Nagpur earlier in the day. PTI