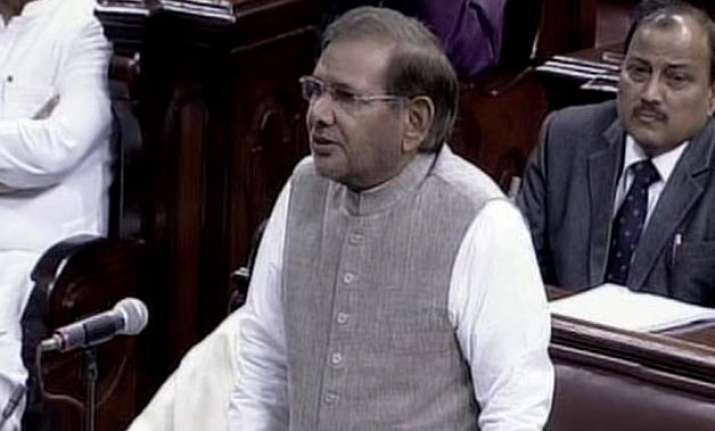 New Delhi: Janata Dal (United) leader Sharad Yadav and Education Minister Smriti Irani's war of words seem to be getting colder.
Today in Parliament Sharad Yadav said he has the utmost respect for Education Minister Smriti Irani, to whom he had said two days ago, "I know what you are."
Yadav said, "I regret that this happened. I respect Smritiji so much that when there was a controversy over her educational degree, I was the first to defend her. I did not mean to say to her what was printed in newspapers."
Adding more to it Yadav said, "I respect Irani so much that I never miss any debate related to her ministry".
READ MORE: Sharad Yadav Makes Derogatory Comments on Smriti Irani
On Monday, Yadav came under attack from Irani over offensive comments that he had made about women's complexion in Parliament last week. "I appeal to the gentleman (Yadav) not to make comments on colour of skin of women in this manner," said Irani.
That provoked Sharad Yadav to declare, "I know what you are" as Irani and other lawmakers objected strongly.