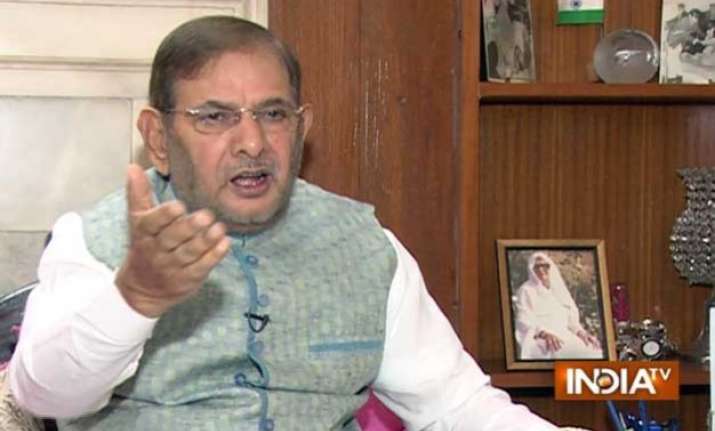 New Delhi: JD(U) President and Rajya Sabha MP Sharad Yadav believes that  India lost 1962 war against China because those who were taking decisions at the highest level in Army were from upper castes only.
In an exclusive interview to indiatvnews.com, the JD(U) chief said that soldiers from depressed  castes (backwards and Dalits) fight at the ground level but they have no representation at the highest level and it was one of the main reasons why India lost against China so badly in 1962.
"Pakistan is a small country but China is a big force. And what happened when we fought against them? The entire Army including Generals ran away from the battlefield. They were crying and singing songs. It all happened because of caste system," lamented  Sharad Yadav.
"You said that one caste is brave and all others should sit at home. Now those who are fighting at the ground level are from depressed castes. They are sons of farmers belonging to castes like Gurjar, Mahar, Ahir etc. They are all 'shudras' and 'ati-shudras'. But they have no representation among officers and Generals.
 
Stressing the need for representation of 'depressed' castes in the decision making bodies at the top level in Indian Armed forces, Sharad Yadav said,"The depressed castes have no representation at the top in Armed forces. How would the Army become strong unless there are officers belonging to these castes in the higher echelons of Armed forces?"
The veteran politician also pointed out that speaking bluntly on this matter is prohibited in India and one who dares to do that is subjected to abuse.
"In this country, you are not supposed to say all this. You will be abused if you dare to speak the truth," added Sharad Yadav.