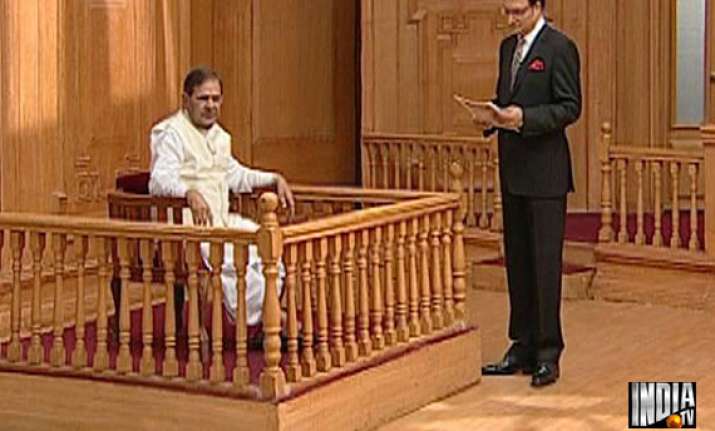 New Delhi, June 23:  Janata Dal (United) president Sharad Yadav has said, even if his party had continued its alliance with the BJP, the National Democratic Alliance would not  have got majority in the 2014 Lok Sabha elections.
Replying to questions in Rajat Sharma's India TV show Aap Ki Adalat, Yadav said, both NDA and UPA will not get the required 272 seats for a simple majority in the next Lok Sabha elections.
"India is a complex country. The nation is divided into so many blocks (khand-khand be bantaa hua hai desh). Let them (BJP) go to the South. They won't be even noticed there", said Yadav.
The JD(U) chief rubbished media surveys predicting a win for NDA led by Narendra Modi.
He said, "You take it from me in writing. This survey will be proved wrong. Such surveys are rubbish. They don't take into account ground realities."
Yadav said, the "perception" about  Narendra Modi after the Gujarat riots has led to JD(U) deciding to break the alliance. "Forget becoming PM, even if Modi becomes the chief of UNO (United Nations Organisation), we can't deviate from our principles".