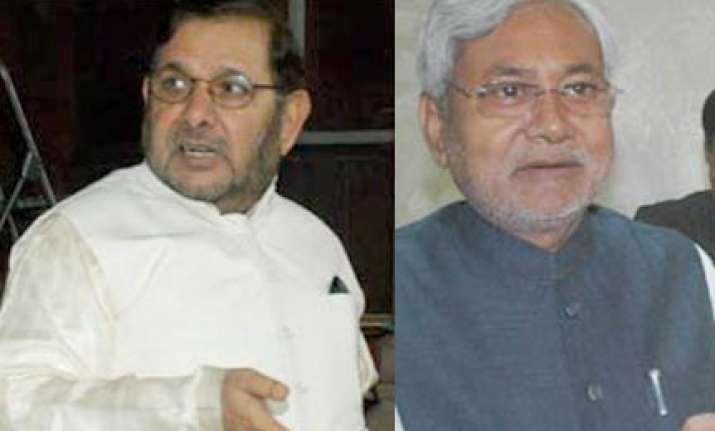 With differences emerging within the JD(U) over the Women's Reservation Bill, the party on Wednesday  expressed hope that the divergent views of its chief Sharad Yadav and Bihar Chief Minister Nitish Kumar would not lead to a split. 
"There could be different opinions in the party on the issue. This can happen in any party. But this would not lead to a split," JD(U) spokesman and Rajya Sabha member Shivanand Tiwari told reporters outside Parliament House.
While Yadav is against the Bill in the present form and wants quota for Muslim, OBC and dalit women within 33 per cent, Kumar has backed reservation for women in Lok Sabha and state assemblies. Tiwari said elections are there in Bihar later this year and all party members will have to work to strengthen the party in the state. 
"All of us want that the party remains united. Due to unity we won so many seats in the state in the last Lok Sabha elections. Only this unity will lead us to victory in the assembly elections," he said. 
The JD(U) members in the Rajya Sabha voted for the Bill yesterday. Sharad Yadav is a member of the Lok Sabha and had met Prime Minister Manmohan Singh yesterday along with Lalu Prasad of RJD and SP chief Mulayam Singh Yadav opposing the Bill in its present form. PTI