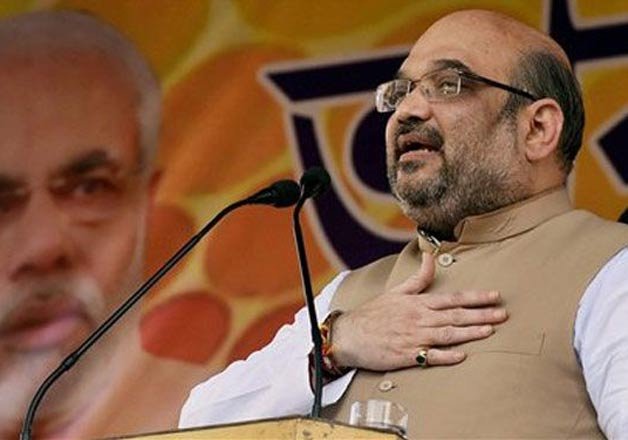 Bahraich/ Balrampur(UP): BJP president Amit Shah today flayed successive BSP and Samajwadi Party governments of Uttar Pradesh for indulging in casteist politics and promised that if voted to power his party will ensure the development of the state.
"In the past 20 years, BSP and SP who indulge in casteist politics are in the government because of which development here has been hampered...these parties work for the development of particular castes aligned to them instead of the state", Amit Shah said at a public meeting here.
"If it is goondagardi and dynastic politics under the SP government, under the BSP it is goondagardi and corruption which become dominant", he said.
Shah recalled that under the BJP governments of Kalyan Singh and Rajnath Singh, the state had progressed a lot.
Referring to the coming assembly elections here in 2017,Shah said if the people vote for BJP, every nook and corner and every child of the state will be developed as is the case in other BJP ruled states.
"BJP is the party which works for development and this isthe reason why the people of other states where it has government vote it back to power," Shah said.
Citing the various development works being carried out by the Modi government, Shah said BJP government is committed to make power available to all villages of the country by 2019.
"If the Akhilesh Yadav government of the state does not cooperate with us feeling that it might benefit the BJP in the coming assembly polls, people will definitely oust them and will vote us to power in 2017," Shah added.