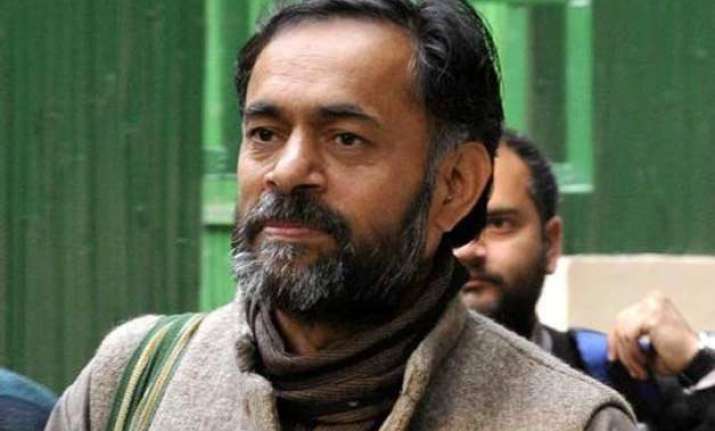 New Delhi: In a move to end rift within the party, senior Aam Aadmi Party leaders met Yogendra Yadav at his residence on Monday night.
Kumar Vishwas, Sanjay Singh, Ashish Khetan and Ashutosh held a meeting with Yadav. However, the leaders were tightlipped about the agenda of the meting.
Without giving any information about what was discussed in the meeting, Yadav said, "Some of my party friends came home and we spoke. We will let you know when our talks are complete." Sanjay Singh and Kusmar Vishwas said the same adding that the party is like a family.
On the other hand, Prashant Bhushan sought a meeting with party chief and Delhi CM Arvind Kejriwal. Confirming the news he said, "I have sent a message saying hope he is feeling better after his stay at the Jindal Institute of Naturopathy. If he wants, I can meet him with Yogendra ji (Yadav), to sort out the problems to whatever extent possible."
The move comes after the differences between Yadav, Bhushan supporters and Kejriwal camp came out in open. Leaders loyal to Kejriwal alleged that Prashant Bhushan along with his father Shanti Bhushan and Yogendra Yadav tried to remove Kejriwal from the National Convener's post. It was also claimed that Bhushan, Yadav wanted the party to lose elections in Delhi.
In a meeting of National Executive on March 4, the duo was removed from the party's Political Affairs Committee (PAC).