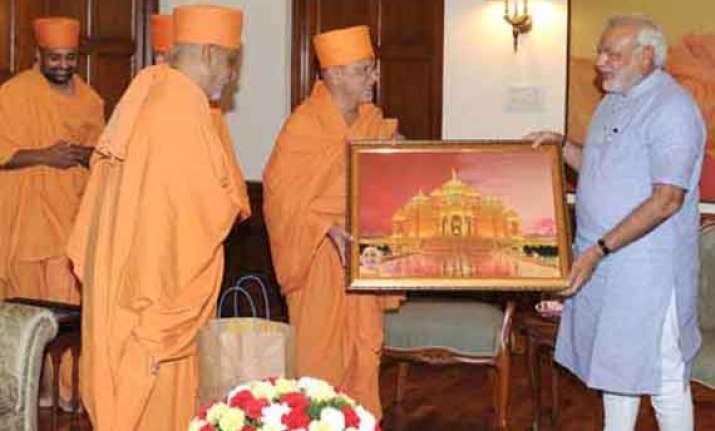 New Delhi: A delegation of seers from the Bochasanvasi Akshar Puroshottam Sanstha (BAPS) Tuesday called on Prime Minister Narendra Modi.
An official release said the seers "blessed him (Modi) to serve the nation with compassion and strength".
According to the BAPS website, the BAPS Swaminarayan Sanstha is a spiritual, volunteer-driven organisation dedicated to "improving society through individual growth by fostering the Hindu ideals of faith, unity, and selfless service".
Narendra Modi is a staunch Hindu nationalist. He has had long association with the RSS.
RSS is considered to be the political mentor of the BJP and hence it had a prominent role in projecting Modi as the Prime Ministerial candidate. This decision proved to be wise as Modi was able to guide the BJP to a historic win in the 16th Lok Sabha Elections.