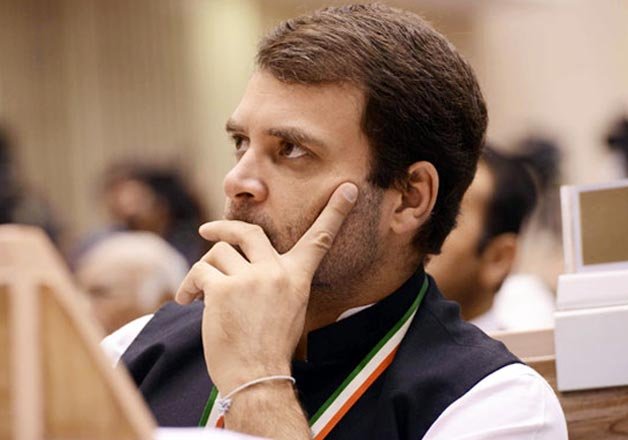 Allahabad: Congress vice-president Rahul Gandhi is in trouble for showing solidarity with the students of JNU. A case has been registered against him in a district court in Allahabad for his opposition to the police action against students of the JNU who had taken part in a demonstration where "anti-national" slogans were raised.
Additional Chief Judicial Magistrate Sushil Kumar ordered that the petition of advocate Sushil Kumar Mishra be admitted for recording of statements under Section 200 of the Criminal Procedure Code on March 1.
In his petition, Mishra has contended that Gandhi, by virtue of support he had extended to the jailed JNU students, was "guilty of treason" and liable to be tried under Section 124, 124A, 500 and 511 of the Indian Penal Code.
Mishra said that Rahul had voiced support for students of JNU and had questioned the sedition charges filed by the police against students involved in alleged anti-India sloganeering. "He had openly questioned the charges including that of sedition filed by the police against some students of the university," the petitioner said.
If required the court can summon the congress leader in this case, he said.
Meanwhile, anger is rising against Rahul over the issue in his own constituency Amethi. People of Amethi demonstrated against him terming his remarks as shameful.
BJP has also taken an aggressive stand on the issue and has questioned his comments.
The party will organise a Jan-Swabhiman movement from 18 to 20 February across the country for the unity and development of the country.
Mishra had been in news last year for filing a petition seeking trial of US President Barack Obama for allegedly defaming India by making statements about rising religious intolerance in the country. The petition was dismissed by a judicial magistrate who had noted that the American President enjoyed "diplomatic immunity".