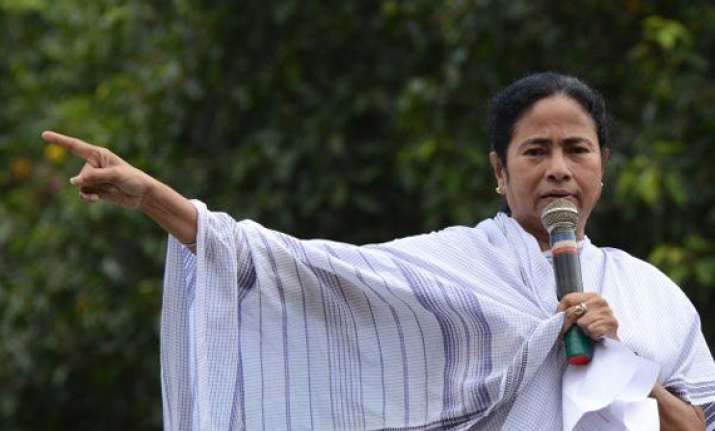 Belpahari (WB): Trinamool Congress chief Mamata Banerjee today targeted a section of the media saying that they had 'controlled' her predecessor Buddhadeb Bhattacharjee, but would fail to influence her, just as they had failed with CPI(M) patriarch Jyoti Basu.  
Calling for their boycott, Banerjee said "You control everybody, but not me. Buddhababu was responsible for Singur and Netai after they created 'Brand Buddha'".  "Jyotibabu understood and did not care for them.  
Similarly do not try to control me in running the government," she said, alleging that they were carrying on negative publicity to harm the state.
Without naming BJP Prime ministerial candidate Narendra Modi, she said that the particular section of the media had not protested when he allegedly tried to divide Bengalis and non-Bengalis.
"Why did you not protest it?" she asked addressing an election meeting here.
"We have become the number one in the country in the utilisation of funds for 100 days work, but you chose to ignore this."