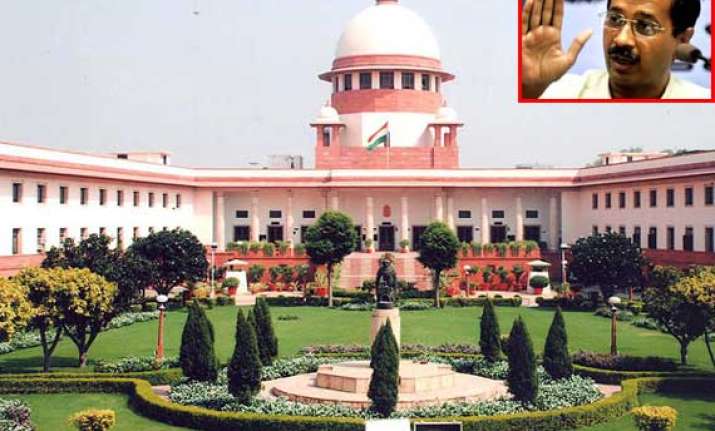 New Delhi: The Supreme Court today agreed to hear on Monday the Aam Aadmi Party's plea seeking a direction to the Lieutenant Governor to dissolve Delhi Assembly and hold fresh polls along with Lok Sabha elections.
The bench headed by Chief Justice P Sathasivam said that it will hear the petition on February 24.
Advocate Prashant Bhushan, appearing for AAP, said, "There is no possibility of any alternate government in Delhi and the Lieutenant Governor should have dissolved the Assembly."
The joint petition filed on the basis of newspaper reports and documents available in public domain by AAP and Saurabh Bhardwaj, who was the Transport Minister in Kejriwal Cabinet, challenged the decision to impose President's rule in Delhi on the recommendation of Lieutenant Governor Najeeb Jung alleging it was done to protect Congress leaders and former Chief Minister Sheila Dikshit from corruption charges.
It contended that the February 16 order imposing President's rule was with a motive to frustrate the ongoing investigation in those corruption cases in which FIR has been lodged by the Arvind Kejriwal government.