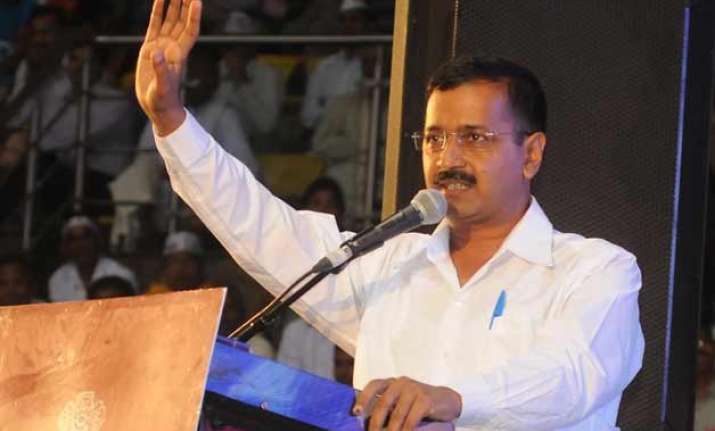 New Delhi: The Supreme Court on Friday stayed the proceedings against Delhi Chief Minister Arvind Kejriwal before a trial court in a defamation case, initiated against by senior counsel Amit Sibal in an alleged conflict of interest matter.
The defamation suit is rooted in a May 15, 2013 press conference in which Kejriwal had alleged conflict of interest as Amit Sibal had appeared in the Supreme Court for telecom major Vodafone while his father Kapil Sibal was the communications minister.
Staying the defamation proceedings, a bench of Justice Dipak Misra and Justice Prafulla C. Pant issued notice to the central government on Kejriwal's plea that that there should be no criminal action in defamation proceedings.
Kejriwal has also sought quashing of the Criminal Procedure Code's section 199(2) (offence against a public servant including high signatories) contending that they were "excessive, arbitrary and unreasonable and violative of the right to freedom of speech and expression".
The court tagged Kejriwal's petition with an earlier plea by Bharatiya Janata Party leader Subramaniam Swamy, who has challenged the provision of law that permits initiation of criminal proceedings in a defamation case.
The apex court April 17 had stayed criminal defamation proceedings against Kejriwal, initiated by union minister Nitin Gadkari and advocate Surender Sharma for making alleged defamatory remarks.
In the case of Sharma, defamation proceedings were also stayed against Deputy Chief Minister Manish Sisodia and now expelled Aam Aadmi Party leader Yogendra Yadav.
In this case too, Kejriwal had contended that there should be no criminal action in defamation proceedings. That too was tagged with Swamy's petition.
On Swamy's plea the apex court is examining whether Indian Penal Code's section 499 relating to defamation and section 500 providing for punishment for defamation travelled beyond the constitution's article 19(2) imposing reasonable restriction on freedom of speech and expression.
Swamy had contended that sections 499 and 500 imposed unreasonable restrictions on the freedom of speech and expression guaranteed under article 19 (1)(a).