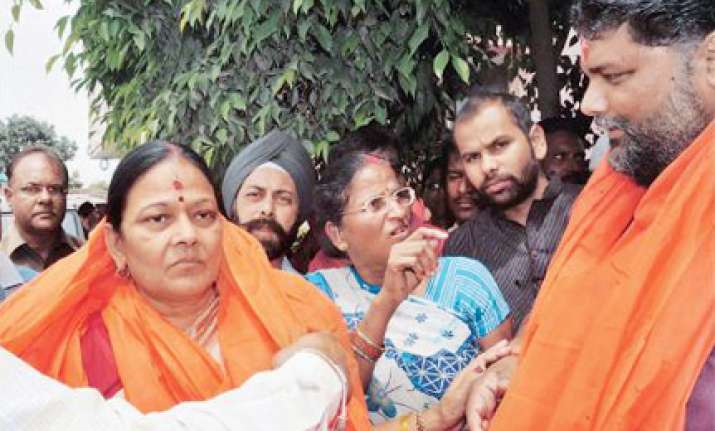 New Delhi :  The Supreme Court has directed CBI and Bihar police to forthwith arrest former RJD MP Rajesh Ranjan alias Pappu Yadav who is undergoing life imprisonment for the murder of a CPM leader Ajit Sarkar 12 years back.
A Bench of Justices Markandey Katju and A K Patnaik expressed surprise that Yadav was not arrested even though his bail application was dismissed on May 3 by the apex court.
"We are surprised to note that despite cancellation of the bail by this court, neither the accused has surrendered nor he has been taken into the custody.
 "We have carefully gone through the review petition and the connected papers as also the application for exemption from surrendering. We do not find any merit therein and they are dismissed accordingly," the Bench said in an order.
The apex court passed the order while dismissing Yadav's review petition against the May 3, 2010 order cancelling his bail.
"The CBI and the Bihar Director General of police are directed to execute the order of this court dated May 3, 2010 forthwith and send a compliance report to this court within four weeks from today," the Bench said.
The Supreme Court, while quashing the bail of Yadav, had said that Patna High Court's decision enlarging him on bail amounted to contempt of the apex court which had restrained any court in the country from granting bail to him.
The CBI had on March 26 approached the apex court challenging the Patna High Court's February 18, 2009 order granting bail to the 43-year-old politician.
Special CBI judge B M Srivastava had on February 14, 2008, pronounced Yadav, former independent MLA Rajan Tiwari and Anil Yadav guilty and awarded them jail terms for life.
Ajit Sarkar, a CPI-M MLA, who had a running feud with Yadav over issues relating to farm labourers, along with his driver Harendra Sharma and party worker Ashfaqur Rehman, were gunned down at Subhas Nagar in Purnea town on June 14, 1998.
Following a recommendation from the Bihar government, the case was taken up by the CBI which had chargesheeted Yadav, Rajan Tiwari, Anil Yadav, Harish Chaudhary and Amar Yadav on May 10, 1999 in the case.
The trial in the case began on August 2, 2002 and concluded on February 4, 2009. A total of 61 witnesses were presented by the prosecution 23 of whom turned hostile. 27 deposed for the defence. PTI