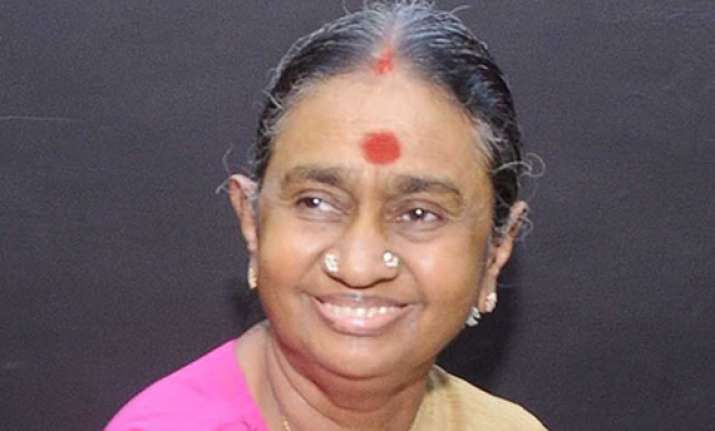 New Delhi, Jul 10: The Supreme Court today directed AIIMS director to constitute a medical board to examine whether DMK chief M Karunanidhi's wife Dayalu Ammal is medically fit to depose as a witness before a Special CBI court in a 2G scam case.
A bench of justices G S Singhvi and K S Radhakrishnan said that the medical board, comprising of three doctors including a neurologist, is to be constituted within a week and it will submit a report before the apex court within three weeks thereafter.
The bench passed the order on a plea filed by Dayalu Ammal's daughter Selvi seeking court's direction to exempt her mother from appearing before the trial court as prosecution witness on medical ground.
She pleaded that a medical board be constituted to find out whether her mother is physically and mentally fit to come to Delhi from Chennai to depose before the special CBI court. 
Senior advocate Abhishek Manu Singhvi, appearing for the petitioner, contended that Ammal had been diagnosed with cognitive and behavioural abnormalities in June last year and that she is progressively and gradually losing recognition of even her near and dear ones and is unable to move out of the house on her own.
In the petition, it has been submitted that due to her physical and mental condition, Ammal is prone to "abrasive behaviour, clumsy habit with sudden hitting or punching people, inappropriate talk and action and inability to take care of day-to-day activities".
The petition has been filed against the special CBI court's order refusing to exempt 82-year-old Ammal from appearing as a witness in the case.