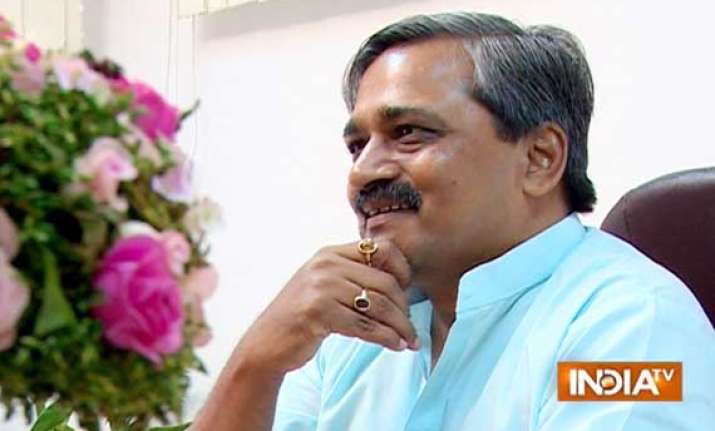 New Delhi: Satish Upadhyay, the newly appointed Delhi BJP president, may be a lightweight in BJP compared to his predecessors but he has a clear vision on how to achieve his objectives as party president. 
His twin mantras for checking factionalism within the party are – collective leadership and proper intra-party communication.  
In an exclusive interview to India TV Digital (www.indiatvnews.com), Upadhyay categorically stated that the party has kept all options open as far as government formation in Delhi is concerned. He conceded that his party lacked the numbers to form a government in Delhi but sounded confident of forming the government given the reluctance of all MLAs, cutting across party lines, for going to polls and putting additional financial burden on the people of Delhi.  
Upadhyay dismissed the allegations leveled by  Arvind Kejriwal about BJP offering Rs. 20 crore each to some of AAP MLAs and said that the former Delhi Chief Minister was a 'habitual liar'. Upadhyay alleged that it was Kejriwal's habit to make baseless allegations against his opponents. He also wondered why Kejriwal, who is considered to be a sting master, did not use spy cams for producing evidence and substantiating his allegations.  
Satish Upadhyay also had a word of advice for Delhites – own Delhi if you want to see a better Delhi. 
Here goes the full text of the interview: