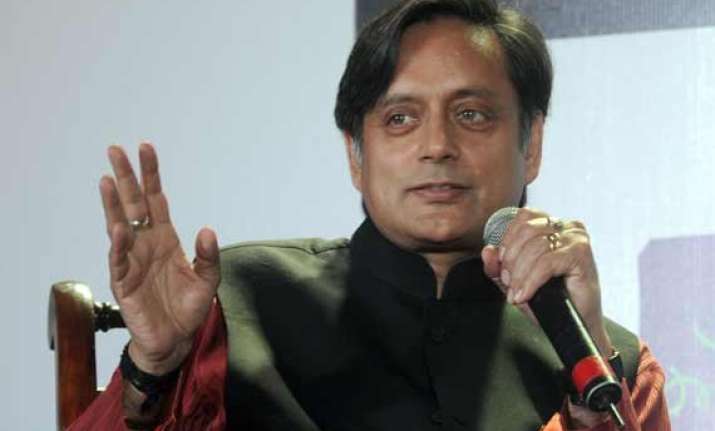 Kolkata: Describing Saradha Scam as "not a small matter", Congress MP Shashi Tharoor sounded hopeful that people duped in the case would get justice as well as restitution.
Talking on the sidelines of a programme here today, Tharoor said: "I am not going to comment anything which is still under the process of investigation lets leave it to the legal process to play out and we will see what comes out.  
"Certainly justice must be done, innocent people have been duped to large sums of money and many cases people have lost their life's savings... This is not a small matter... Justice must be done ideally restitution also possible," he said.
 "But I am not going to sit here and make myself a judge or an investigator. Let those who are doing the job do it," the former Union minister said.