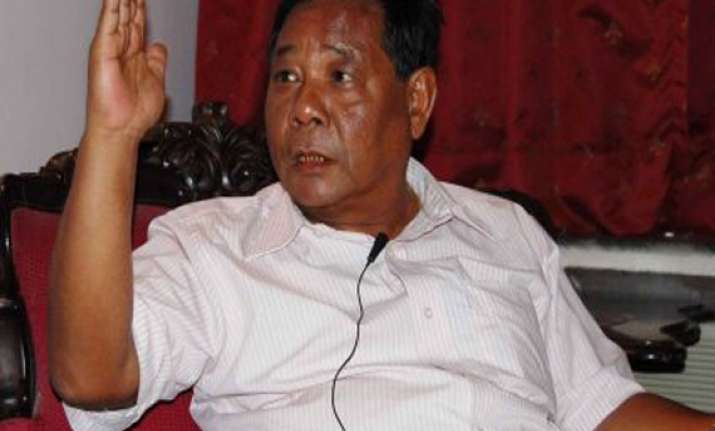 Bhubaneswar, Jun 22: Maintaining that former Lok Sabha Speaker P A Sangma is gradually "gathering strength" in the race for Presidential polls, Odisha Chief Minister Naveen Patnaik today said there should be a consensus in favour of the tribal leader for the top post.
"Mr Sangma is gradually gathering strength at the national level," Patnaik told reporters replying a question about the prospects of the former Lok Sabha speaker in the ensuing Presidential elections.
Patnaik, also the president of ruling BJD said his party was first to moot name of Sangma as a candidate for the top post. "No, I am not contacting people for the presidential polls. Sangma himself has been contacting leaders of different political parties to gather support," Patnaik said.
 Stating that there should be a consensus for Sangma as he belonged to tribal community, Patnaik said the former Lok Sabha Speaker also hails from North Eastern region of the state and a belonged to minority community.
Though BJD is a regional party, it was the first to float Sangma's name as the Presidential candidate and later got support from AIADMK and others including BJP, Patnaik pointed out.
Stating that a tribal needs to occupy the President's post, the Chief Minister said all the parties should support Sangma and ensure that gets elected to the Rashtrapati Bhavan.
Patnaik had yesterday welcomed BJP's decision of supporting Sangma