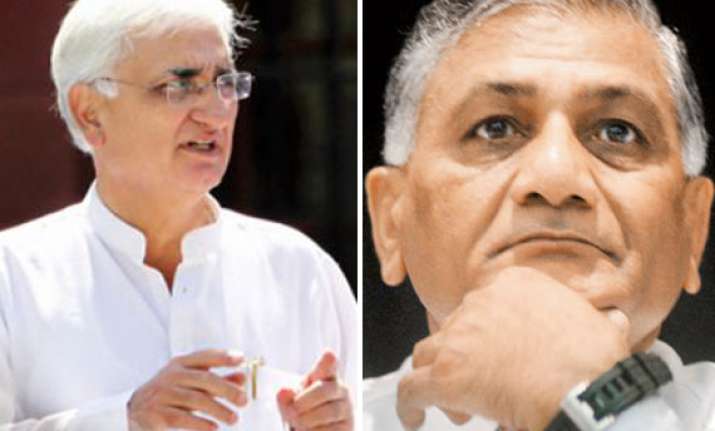 New Delhi, Jun 9: Former Army Chief V K Singh is free to join any movement after retirement but he should give his "right" date of birth, Law Minister Salman Khurshid said today.
The piece of advice came from Khurshid in response to a question from reporters about claims being made by Ramdev's camp that Singh was joining their anti-corruption movement.
"V K Singh can don any role now after he has finished his term with Army. I hope he gives his right date of birth before joining Anna movement," the Minister said.  
Reports emerging from Ramdev's camp claimed Singh would be soon a part of their campaign against corruption and black money.