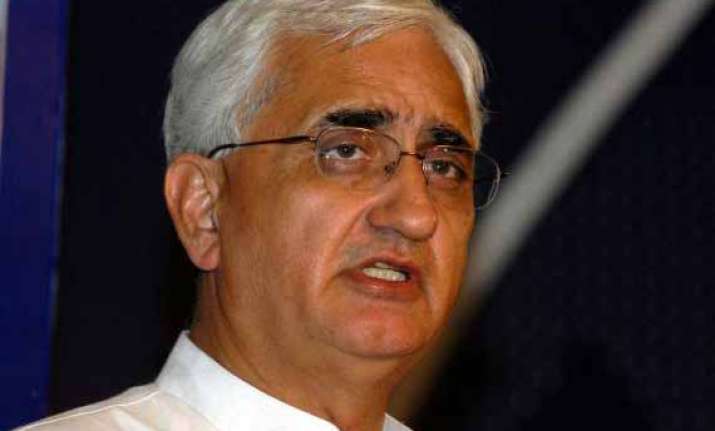 New Delhi: External Affairs minister Salman Khurshid has criticized the Supreme Court and the Election Commission saying they direct political parties and parliamentarians to a great extent.
Khurshid made the comment during an event in London.
He said directions issued by the Election Commission can only ensure that a party loses an election rather that win it.
"They are only three and they can decide which word you can use during election campaign.
"The broad philosophical approach is that you should do and say nothing that wins you an election, you should try your best to lose election," Khurshid was quoted as saying.