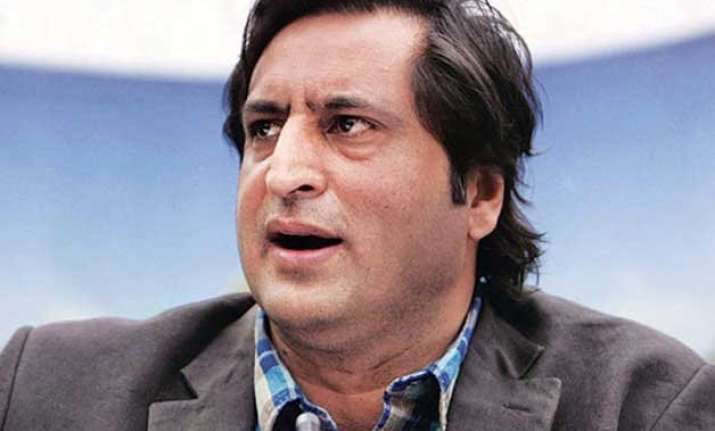 Srinagar: Separatist-turned politician Sajjad Lone today said he was in Kashmir due to personal reasons, and dismissed the reports that he was miffed over being given a low-key portfolio in the PDP-BJP coalition government.
"I am in Srinagar for purely personal reasons. Fail to understand the cacophonous din of me being miffed," Lone wrote on Twitter.
Repeated attempts to reach Lone for comments did not fructify as his close aides said the former separatist leader had left Srinagar also for some "personal work".
Lone, who was sworn in as a cabinet minister in the Mufti Mohammad Sayeed government from BJP quota, did not assume charge of the Science and Technology and Animal Husbandry Departments and arrived here.
This development gave rise to speculations that Lone was not happy with the portfolios alloted to him.
PDP leader Abdul Rehman Veeri, the other minister who has not yet assumed charge of his portfolios, dismissed reports that he was not happy with the ministries given to him.
"There is no truth in these reports. Some people are making a mountain out of a mole hill," Veeri told PTI. Veeri said he could not join the duties assigned to him so far due to some "personal reasons".
"I will be attending office from tomorrow," he added. Veeri, a four-time MLA from Bijbehara, was given charge of Horticulture, Hajj and Auqaf departments when portfolios were assigned on Tuesday.