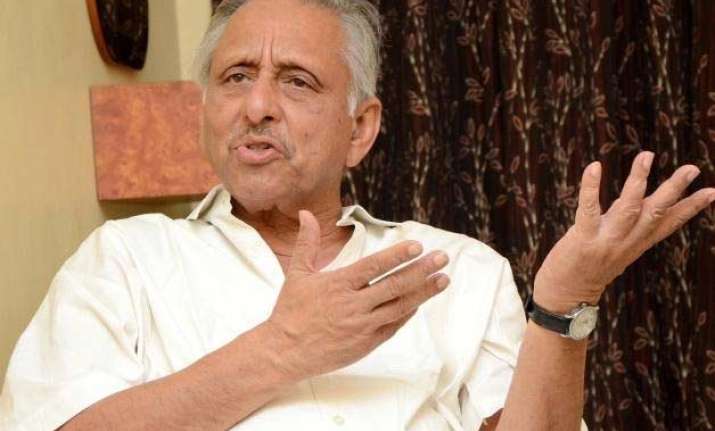 Mayiladuthurai: Former Panchayati Raj Minister and Congress MP Mani Shakar Aiyar attacked NDA government's MPs village adoption programme, saying it was highly "discriminate" and "violative" of the Constitution's spirit.
"This highly discriminate programme would at the beginning benefit only one village in each constituency and reach a total of eight over a period of 10 years. Thus, out of these 453 village panchayats in the constituency as many as 445 would be left even after a decade," he said yesterday at the inauguration of the Saansad Adarsh Gram Yojana (SAGY) organised by the government in Malliyam in his former Lok Sabha constituency of Mayiladuthurai.
"Moreover, the usurping by the bureaucracy of the functions of planning and implementation devolved to the Panchayat by the 73rd amendment, means that the SAGY is violative of the spirit and perhaps the letter of the Constitution," the 73-year-old said attacking SAGY's 'root and branch'.
He deplored the role being accorded to the MPs in the SAGY, saying that everything comprising the programme should fall in the jurisdiction of the Constitution as per the provision of Part IX.
In particular, he condemned the "misuse" of quotations from Mahatma Gandhi in the preface of SAGY.
"Gandhi had intended his description of model villages to all 7 lakh villages of India and not just one village arbitrarily picked by a MP, generally for partisan political purposes," he said.
SAGY is a rural development programme launched by Prime Minister Narendra Modi on October 11, 2014, the birth anniversary of Jayaprakash Narayan.