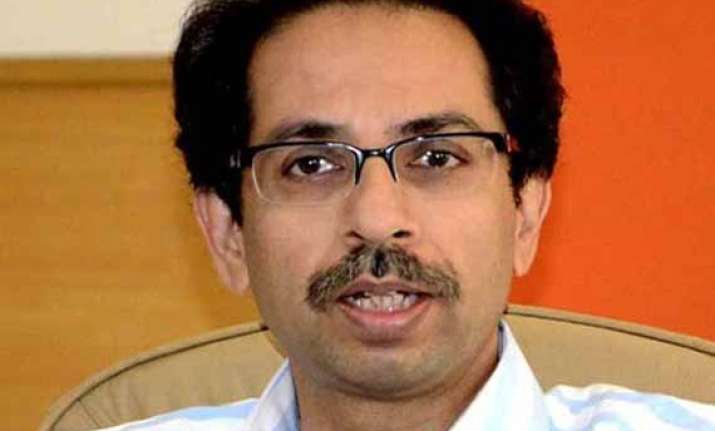 Mumbai: Shiv Sena chief Uddhav Thackeray has distanced himself from the 'Saamana' article that launched a scathing attack on Prime Minister Narendra Modi.
In a signed article, Prem Shukla, Shiv Sena leader and the editor of 'Dopahar ka saamana', had written that if Shiv Sena would not have extended support, even Modi's father, Damodardas, could not have won majority in Lok Sabha elections.
Defending his write up, Prem Shukla said that he is fully entitled to express his views and that he stands by whatever he has written.
He further said that if the BJP could talk about the father of Uddhav Thackeray why can't he refer to Modi's father?  
Uddhav Thackeray has termed the article as personal opinion of Prem Shukla. Besides Uddhav Thackeray, a number of Shiv Sena leaders have disagreed with the tone and content of Prem Shukla's leader.
Even Modi's father couldn't have won without Sena's support, says Saamana article, Uddhav distances himself.