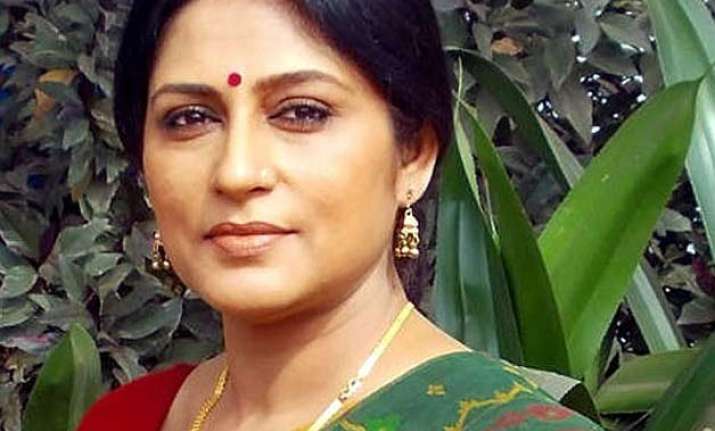 Kolkata:  Actress and BJP leader Rupa Ganguly's convoy was today attacked allegedly by ruling TMC supporters in the city's upmarket Alipore area, where she had gone to campaign for the upcoming Kolkata Municipal Corporation election.
Rupa Ganguly alleged that she was attacked, her driver beaten up and the car damaged when she arrived in the area for campaigning in support of her party candidate. 
The actress said that the police personnel present there saved her, wondering why they had to resort to such acts if the ruling party was so sure about its victory.  She said that she had registered a complaint with the police.
According to a senior police official, a scuffle broke out between the BJP and TMC supporters in the area. When Ganguly arrived at the spot, her car was gheraoed by the TMC workers, he said.
BJP national secretary Siddharth Nath Singh who visited the area said that the TMC had got scared of the BJP and that was why they resorted to such attacks.  Alleging that jungle raj prevailed in the state, he demanded that the culprits be arrested.