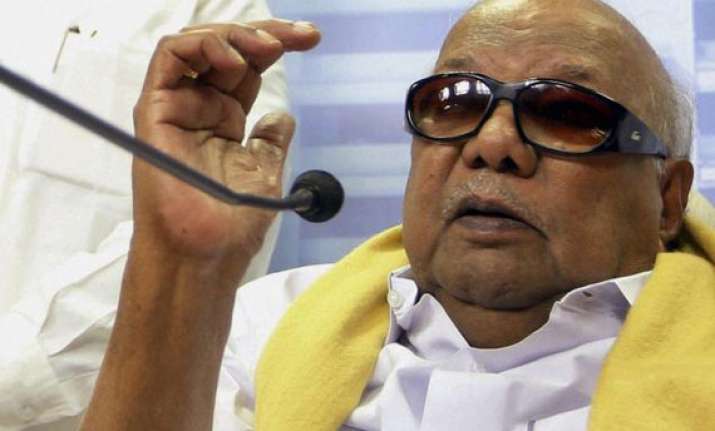 Chennai: The rumblings raging in the DMK first family in the wake of sibling war today escalated when Treasurer M K Stalin offered to quit party posts owning responsibility for the Lok Sabha poll decimation, only to retract quickly under the command of his father M Karunanidhi.
Two days after the worst ever rout in the polls DMK faced at the hands of arch rival AIADMK, Stalin in a dramatic development offered to relinquish party posts, but backtracked within hours after his father rejected it saying "time is not apt for taking such decisions".
As Karunanidhi's other belligerent son M K Alagiri dubbed the resignation as a "drama" and predicted that his brother would backtrack under alibi that his father ordered it, the 89-year-old patriarch in an angry outburst thundered "it is a long time since myself and DMK haver forgotten him".
"The party has lost twice or thrice even when Alagiri was in DMK", Karunanidhi said slamming the expelled leader and insisted that "I don't want to talk anything more about him".
Alagiri had earlier demanded the resignation of Stalin, who took charge of the party's polls battle including selection of candidates and campaign.
Apparently to enthuse the sagging morale of the party cadres in the backdrop of its humiliating defeat, Karunanidhi announced that a high level committee would probe the losses and analyse causes for the rout.