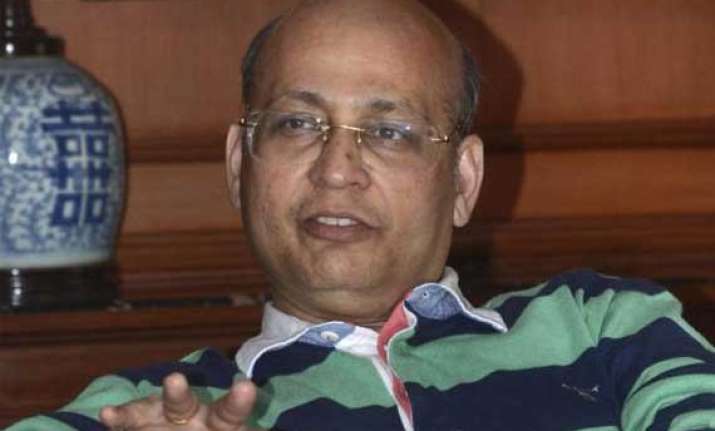 New Delhi: Congress today upped the ante against the government over its refusal to a reply by Prime Minister Narendra Modi on a debate on religious conversion, and asked whether he was "worried and frightened" that his words will not be listened to by his own party men.
The party also gave indications that the Rajya Sabha, which witnessed uproarious scenes over the issue for the past four days is unlikely to return to normal in the last three days for the session, which comes to an end on Tuesday.
"We do not find him now speaking with the same vigour and clarity to chastise his own party men. Is BJP or the Prime Minister frightened and worried that his chastisement will be ignored, that his '56 inches chest' and claim of iron man image will not work," party spokesperson Abhishek Singhvi said at the AICC briefing.
Asking sarcastically whether the "Prime Minister with 56 inches chest apprehends" that he will not be listened to by his own party men, the Congress spokesperson also targeted the BJP over controversies on "ghar wapasi" programme of BJP's sister organisations and remarks of RSS chief Mohan Bhagwat, VHP chief Ashok Singhal and BJP MP Mahant Adityanath.
Seeing a "larger pattern" behind these remarks, he asked "how many commemorative programmes are being planned for Nathuram Godse. How many memorials will be planned for him to deify and glorify the assassin of the father of the nation?"
His remarks came as the deadlock in Rajya Sabha continued for the fourth day today as opposition kept demanding reply by the Prime Minister on a debate on religious conversions which the government steadfastly rejected.
Though the Prime Minister was present in the House during the Question Hour, the proceedings were consumed by arguments between the opposition and treasury benches over procedures of a debate on the communal incidents in the country.
A Congress leader speaking on the condition of anonymity said that with both sides toughening their stand, the stalemate is "highly unlikely" to be resolved.
He said Congress won't like to be seen as someone breaking a larger unity of the Opposition in the Rajya Sabha with the Left, Trinamool Congress, SP and BSP making common cause on issues being raised by the Opposition together.