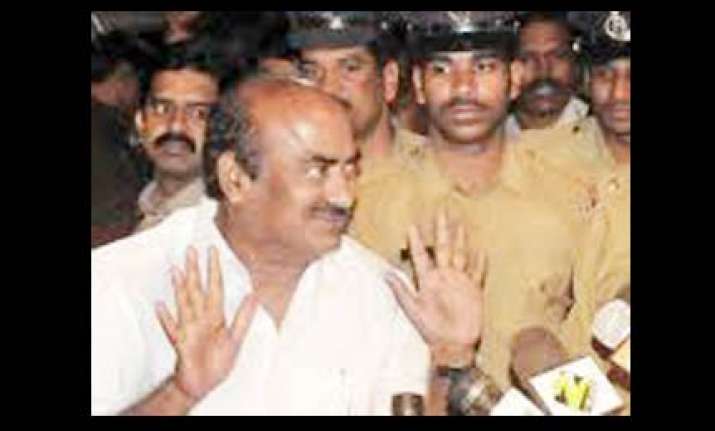 In a veiled attack on late Y S Rajasekhara Reddy, two ruling Congress members of Legislative assembly opposed to him alleged on Tuesday that a scam worth Rs 10,000 crore took place in a state corporation during his tenure as chief minister.
"I have come to know that the Andhra Pradesh Industrial Infrastructure Corporation had gone into the control of a few persons from 2004 (when Rajasekhara Reddy came to power)," senior Congress MLA D L Ravindra Reddy told reporters at a press conference here.
"Land was acquired from farmers and it was not used for industrialisation. The land was given to chosen companies and some rich people," he said.
Alleging that there was a Rs 10,000 crore scam in the issue, he said he has requested Chief Minister K Rosaiah to order a probe.
Ravindra Reddy said he would write a letter to the Congress high command to order a CBI inquiry in the "scam".
Another senior Congress MLA and former minister J C Diwakar Reddy, who was also present at the press conference, said the state government suffered losses.
Responding to the allegations, Ambati Rambabu, who was Chairman of the APIIC, wondered why the leaders kept silent all these years. "Why are they raising the issue now. Why did they remain silent all these years. Is it not their mistake?"
Rambabu, an aide of Kadapa MP Y S Jagan Mohan Reddy, was recently suspended from the party for making critical remarks against Congress leadership and Rosaiah. PTI