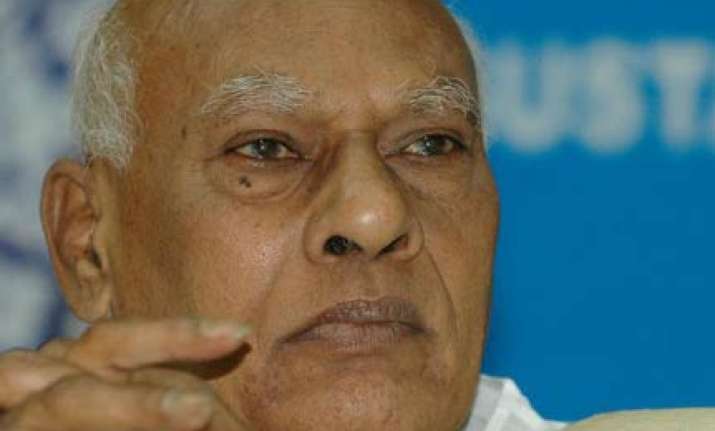 Hyderabad: Andhra Pradesh Chief Minister K Rosaiah on Monday  remained evasive on the controversial Odarpu Yatra being undertaken by seditious Kadapa M P YS Jaganmohan Reddy.  
"It is a party issue and the high command will take care of it," Rosaiah said as he parried further questions on the subject, during an interaction with a group of reporters here.  
Jagan will embark on the third leg of his controversial tour on September 3 in Prakasam district, a day after his father Y S Rajasekhara Reddy's first death anniversary, even as the party high command directed all public representatives to stay away.  
The state Mines Minister Balineni Srinivasa Reddy, who hails from Prakasam district and is a relative of former Chief Minister Y S Rajasekhara Reddy, said he would rather forego his Cabinet position than stay away from Jagan's yatra.  
Prakasam happens to be the adopted district of Rosaiah and there are reports that Jagan's followers have been pestering Congress MLAs in the district to join the tour.
Rosaiah maintained that there was "no advance planning" for any eventuality after December 31 when the five-member Srikrishna Committee was expected to submit its report to the Centre on the situation in Andhra Pradesh.  
When referred to Telangana Rashtra Samiti president K Chandrasekhar Rao's threat of a "civil war" in case the Srikrishna Committee's report went against Telangana, the Chief Minister remarked, "Such threats are unwarranted in a democracy. We have, however, not drafted any specific plan. The situation will be dealt with according to the needs." PTI