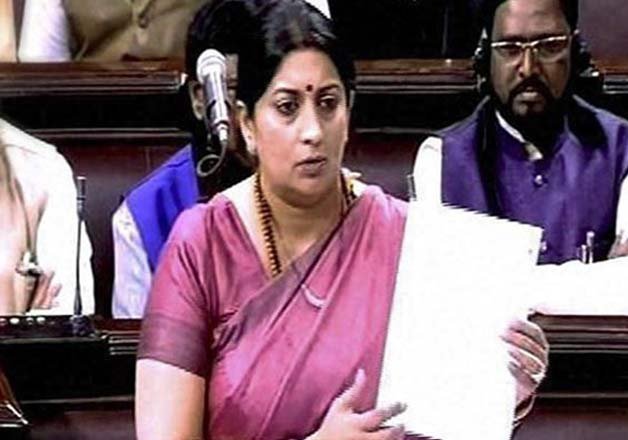 New Delhi: HRD Minister Smriti Irani today dismissed  BSP president Mayawati's allegations that Hyderbard University scholar Rohith Vemula was denied fellowship money
She further rejected Mayawati's claim that no member of Dalit community has been included in the inquiry committee to probe Vemula's death.
Responding to Mayawati's question in Rajya Sabha, Irani said it is incorrect to say there is no member of Dalit community in the inquiry committee constituted to probe Vemula's suicide.
To which Mayawati said, "I am not satisfied with the answer of HRD Minister, the truth is that the inquiry committee has no Dalit member. Will you now keep your word?"
She also alleged that this so-called committee was just formed by the government to cover up the Rohith suicide matter.
Countering Irani's words CPI leader Sitaram Yechury said,"Minister says there was a Dalit professor in the committee, Yes but he gave a dissenting note and quit."
On Wednesday, Irani and Mayawati locked horns in the upper house after BSP chief repeatedly asked if a member of the Dalit community is on the panel to probe Vemula's death. Irani responded saying: "Mayawati ji, I request, you are a senior member and a woman, you want an answer, I am ready to reply. If you are not satisfied with my answer, I will cut my head and put it in your feet