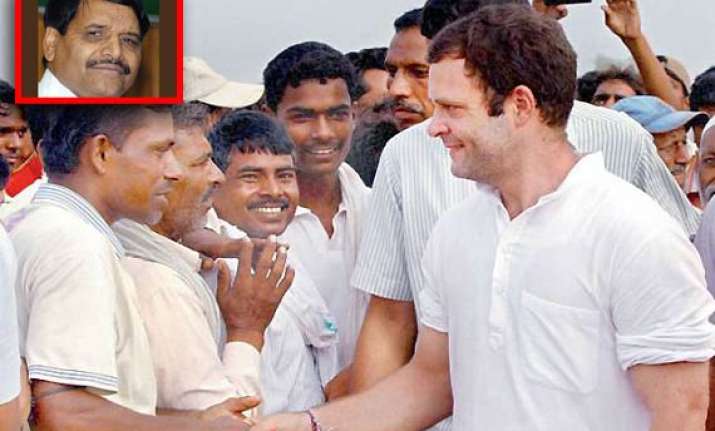 Lucknow, Nov 22: The Samajwadi Party in Uttar Pradesh today alleged that Congress General Secretary Rahul Gandhi and his mother Sonia Gandhi have failed to ensure development of their own constituencies. 

"...Rahul and his mother (Sonia Gandhi) have even failed to ensure road connectivity and  electricity supply of villages in Raebareli, Amethi and Sultanpur," SP leader Shivpal Singh Yadav told reporters.

Raebareli and Amethi are constituencies of Sonia and Rahul respectively.

He said although Rahul is touring the state, he should do more for the uplift of the poor.

"Rahul mehnat to bahut karte hain. Pure pradesh me ghoom rahe hain. Ham to ye kahenge ki wo ghoome nahi kuch karein (Rahul is working hard and is touring the state. But instead of travelling he should act (on the problems of common man)," he said in reply to a question.

Rahul began his party's poll campaign on November 14 from Phulpur, his grandfather Jawaharlal Nehru's constituency.

Yadav alleged that Rahul visited houses of the poor in past but did not even ensure any monetary help to them.