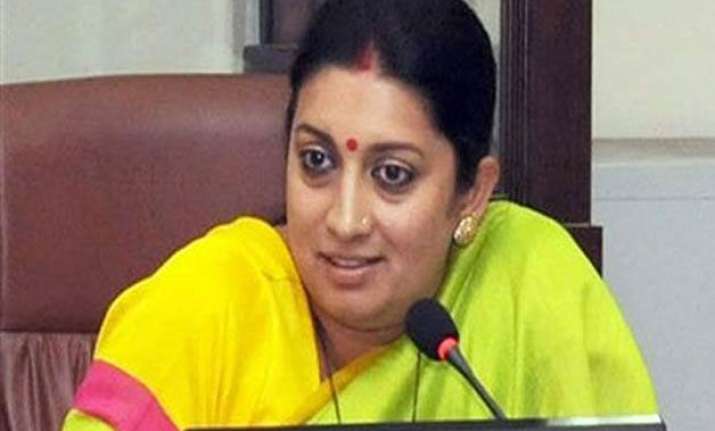 Patna: RJD MLA Akhtarul Islam Sahin's comments on Union HRD Minister Smriti Irani's life before politics drew fierce opposition with BJP members throwing the Bihar Assembly in pandemonium for about 20 minutes during post-lunch session today.
Citing Irani's educational qualification, Sahin questioned her credentials to hold the crucial HRD portfolio.
He also referred to some episodes of the union minister's life before she joined politics, angering BJP MLAs.
Leader of Opposition Nandkishore Yadav stood up and urged JD(U) MLA Hari Narayan Singh, who was at the chair then, to intervene and direct the RJD MLA to refrain from making personal remarks against the union minister and demanded that his remarks be expunged.
Some other BJP members moved to the well, overturned a table and some chairs and moved towards the treasury benches to confront the ruling party members.
Members of all political parties prevailed upon the agitating members to retreat and resume their seats.
As the house was thrown into turmoil, Speaker Uday Narayan Chaudhary rushed in and tried in vain to bring the situation under control and adjourned the house till 4 PM.
As soon as the house was re-convened, rival political parties seemed to have buried differences as members of the JD(U), RJD and opposition BJP expressed regret for the unseemly scenes witnessed in the house.
Taking note of regrets expressed by Parliamentary Affairs Minister Shrawan Kumar, Nandkishore Yadav and RJD legislature party leader A B Siddique; the Speaker ordered that Sahin's remarks be expunged.