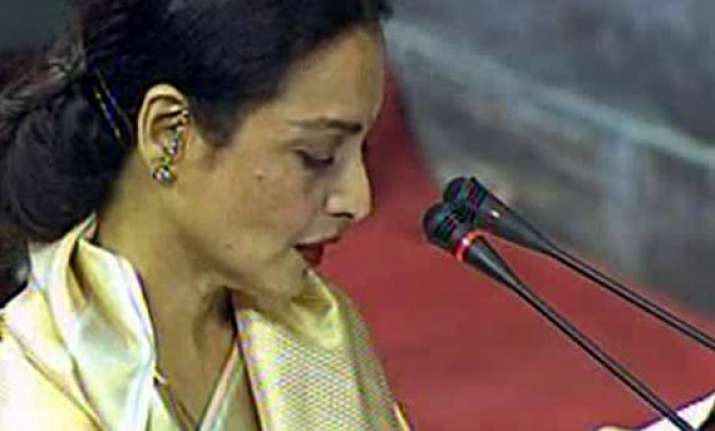 New Delhi: Bollywood star Rekha attended the proceedings of the Rajya Sabha Tuesday for first time during the monsoon session.
Draped in a yellow silk saree and carrying a golden handbag, Rekha entered the house during the question hour and was seen talking to fellow members.
The 57-year-old was nominated to Rajya Sabha last April along with cricketer Sachin Tendulkar, who came to house on the first day of monsoon session Aug 5.
Rekha hogged the limelight with camerapersons jostling to click her.
Earlier, the actress had attended the budget session May 7.