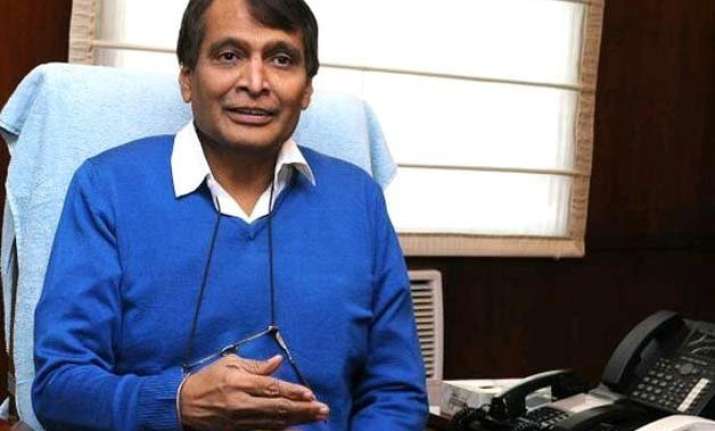 New Delhi: Railway Minister Suresh Prabhu has advocated the need for having a regulatory mechanism independent of the service provider for attracting private capital into Railways.
"A regulatory mechanism is specifically required for it.  That is why we are having regulatory framework so that private participation does not compromise public interest, does  not hamper public function. Private sector also need not worry about the security of their investment. We have to trade off the balance between private and public," Prabhu told PTI in an interview.
Asked about the contours of the proposed regulatory body, he said "like all regulators on telecom, power or Sebi."
He further said, "Arvind Pangarayia has been requested to suggest a road map. He is independent, very intellectual, very competent and also part of our system as he is vice chairperson in NITI Ayog.
"He met me recently and we discussed the issue. Once he is ready with with the model, we will have wider discussion and we will put it on website for comments."
Railways is offering projects relating to capacity augmentation, betterment of passenger amenities and high speed service among others for private participation.  On the recent CBI raid on the alleged under-reporting of the actual weight of loaded goods wagons through the manipulation of software, Prabhu said it was a joint action to remove corruption.
"When we discovered that there could be a possibility of under-weighing, we asked our vigilance to go into the root cause, investigate and take action. It's a joint action and we have clear instruction to our vigilance department that go to the root cause.
"Earlier I had lodged complaint with police for recruitment scam in railways. Somebody was sending letters that you have got the job immediately so deposit money in some account. FIR was filed at different locations. The whole idea is to bring in transparency and remove corruption."