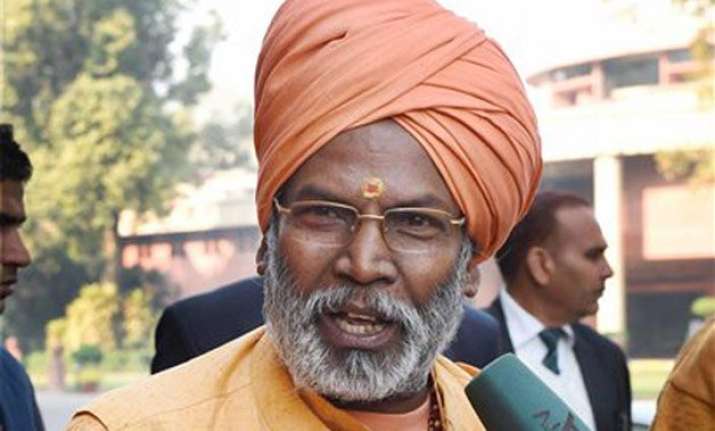 New Delhi: Firebrand BJP leader Sakshi Maharaj today said that he is ready to kill and get killed in to protect cows from slaughter.
"We won't remain silent if somebody tries to kill our mother. We are ready to kill and get killed. The Uttar Pradesh government's double standards have been exposed. The way in which the incident is being politicised is condemnable," the Unnao MP said.
He also hit out at Samajwadi Party's Muslim face Azam Khan saying he doesn't have faith in the Constitution of India and that he is a Pakistani.
"Azam Khan is a Pakistani. He has faith in Pakistan's political force. He calls Bharat Mata witch," the leader said.
On Chief Minister Akhilesh Yadav announcing Rs 45 lakh as compensation to Akhlaq's family, he said, "I don't have any issue with Akhilesh Yadav announcing Rs 45 lakh compensation for Akhlaq's family. When two girls were raped and murdered in Unnao, he gave no compensation to the family."
Meanwhile, the state government UP government has sent its report to the Union Home Ministry on the episode.
On September 29, 50-year-old Mohmad Akhlaq was dragged out of his home and stoned to death on a village street after a public announcement from the local temple that the family had slaughtered a calf and eaten its meat.