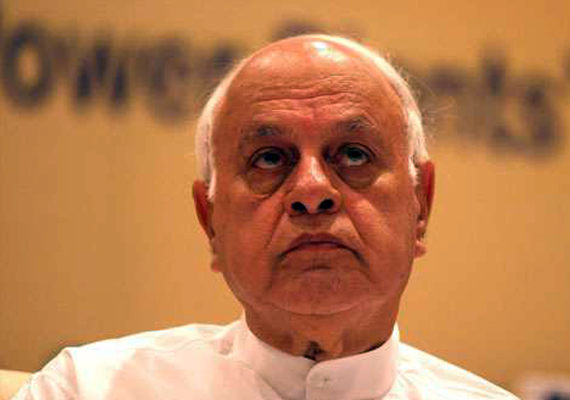 New Delhi, Jul 26: It seems UPA ministers are competing with each other in flaunting how cheap food has become in India.
After  Rashid Masood's claim of Rs 5 being enough for a whole meal and Congress spokesperson Raj Babbar's  claim of a good meal available for Rs 12 only, it was the turn of Union Minister Farooq Abdullah who went to the extent of saying that one can fill his stomach for even Re 1.
"If you want, you can fill your stomach in Re 1 or Rs 100, depending on what you want to eat. We are working to change the life of the poor so they can eat well be healthy and India can progress," Farooq Abdullah said.