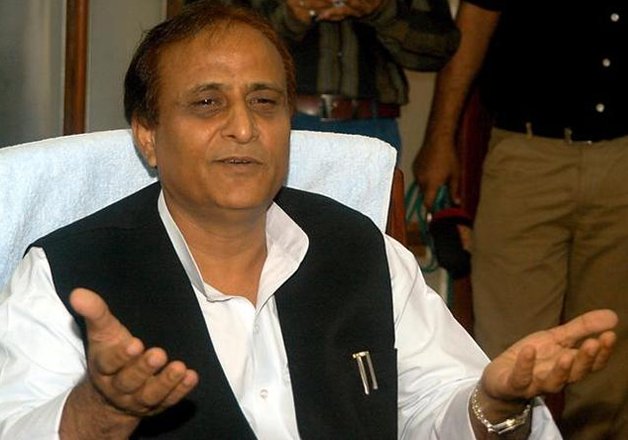 New Delhi: Controversial Samajwadi Party leader Azam Khan has stirred up a fresh controversy by saying the Rashtrapati Bhavan and the Parliament building should be demolished as the buildings were 'symbols of feudalism'.
Speaking at a function at government's post graduate college in Rampur, the UP Minister said, "You must accept the fact that the number one symbol of feudalism (in India) is Taj Mahal. The President's residence and the Parliament building come next."
Azam also said that he can't stand the sight of Taj Mahal because 'such big monument was a criminal waste of public money'.
"I cannot stand the sight of Taj Mahal and totally against the monument. Though it is now one of the rare monuments and the world heritage, it was made when people did not have even money to purchase poison. Such big monument with white marble for Mumtaz and black Tajmahal was a criminal waste of public money," he said.
Coming out in support of JNUSU president Kanhaiya Kumar, Azam said he did not utter anything which may be termed 'anti-national'. "Versions of Kumar's speech that appeared in various telecasts did not show what the Union government has been saying," he said.
Accusing the NDA government of conspiring to 'saffronise' JNU, he said, "Wherever dissenting voice is raised, it is being crushed. This is the crux of anti-democratic intentions of the government."
On PM Narendra Modi's Lahore visit, he said, "You visited Pakistan hurriedly, what were the circumstances that compelled you to fly to Pakistan ignoring security protocol?"
He also claimed that his phone is under surveillance 24 hours.