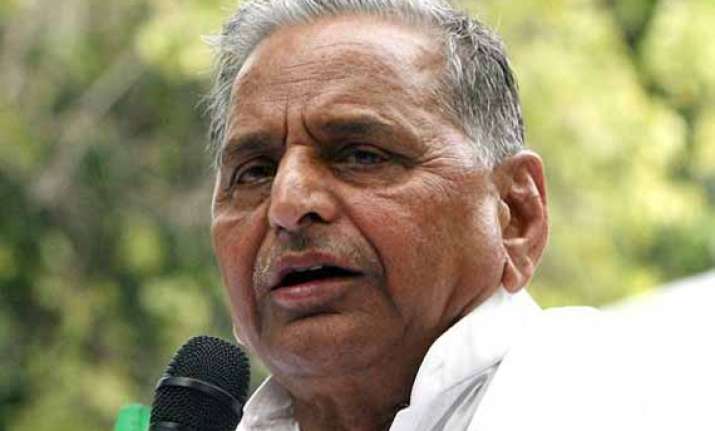 Moradabad: In remarks that raised a storm, Samajwadi Party chief Mulayam Singh Yadav said Thursday the death penalty in rape cases was "unfair" as boys make "mistakes".
At a Lok Sabha election rally in Moradabad, the former Uttar Pradesh chief minister told the gathering that if his party leads the government at the centre, he would change the law.
"Ladkon se aisi galtiyan ho jaati hain to iska ye matlab nahin ki phaansi de di jaye (Boys do make such mistakes but that does not mean that they should be sent to the gallows)," he said.
Referring to the Shakti Mills rape case in Mumbai, Mulayam Singh whose party is in power in Uttar Pradesh, said: "Two or three accused have been given the death sentence in Mumbai. We will change such laws when we come to power ... we will also ensure punishment of those who report false cases."
Three of the four men found guilty of gang raping a 23-year-old photojournalist in the abandoned Shakti Mills in central Mumbai last August, were given death sentence after they were found guilty in another rape case.