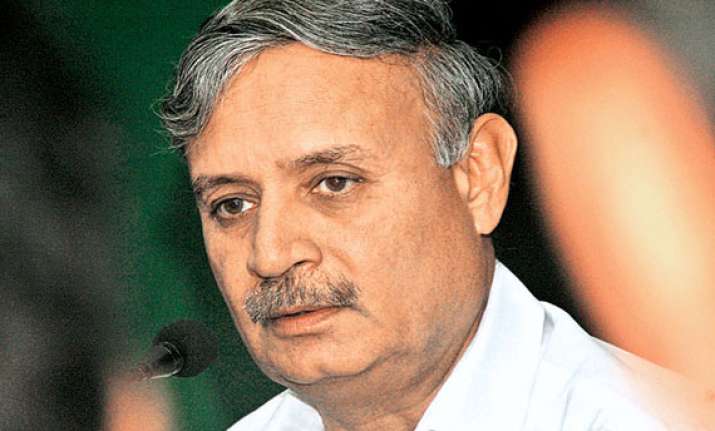 New Delhi: Former Union Minister and Congress MP from Gurgaon, Rao Inderjit Singh who had hit headlines for demanding a probe into land deals of Congress chief Sonia Gandhi's son-in-law Robert Vadra, today joined BJP.
He joined the party in the presence of party chief Rajnath Singh.
As he joined the new party, his supporters thronged the BJP headquarters in large numbers throwing traffic in central Delhi out of gear for sometime.
Rao Inderjit has already expressed his eagerness to contest the Lok Sabha elections from Gurgaon.
The former Congress leader was a legislator of Haryana for four terms besides being a minister in Haryana. He has been a Member of the Lok Sabha from 1998 and was a Union Minister before being dropped.
Rao Inderjit Singh is the son of former Haryana leader Rao Birender Singh and grandson of freedom fighter Rao Tula Rao.
Along with Rao Inderjit Singh, a former CRPF Inspector General R K Singh also joined BJP.
He followed the list of many former bureaucrats who have joined BJP in the recent past, prominent among whom being former Home Secretary R K Singh and India's former Permanent Representative to the United Nations Hardeep Singh Puri.