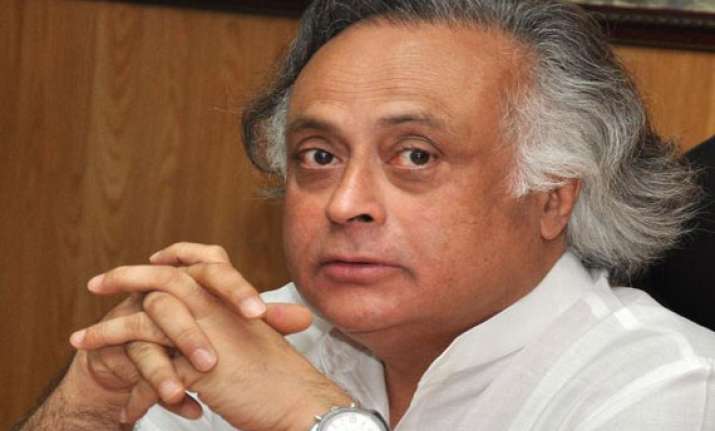 New Delhi: Union Minister Jairam Ramesh today demanded a "serious expenditure audit" of the money spent by parties in the just concluded Lok Sabha polls, claiming Narendra Modi's campaign spending had reached an "obscene level" while Congress' was "peanuts" in comparison.
"The amount of money that BJP's Prime Ministerial candidate has spent is astronomical...I think obscene level of funding. But clearly our level of spending was peanuts compared to what Mr Modi was able to raise," the Congress leader said here.
In an interaction with mediapersons at the Indian Women's Press Corps here, Ramesh also came out with a proposal to check overspending of money during poll campaigning, suggesting abolition of the MPLAD scheme and using the money to state-fund elections.
A whopping Rs 30,000 crore were projected to have been spent by the government, political parties and candidates in the nine-phased polls started on April 7 and concluded on May 12.