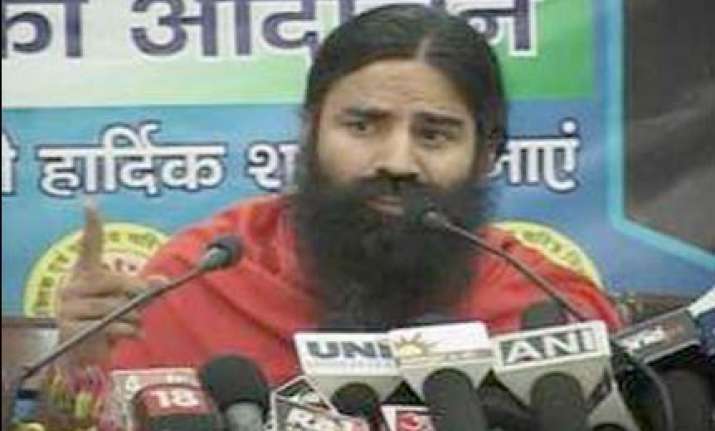 Yoga guru Baba Ramdev on Tuesday  announced that he will launched a new political party within three years which will contest all seats in the next general elections, but said he himself will not be a candidate. The yoga guru, who has launched his non-political movement 'Bharat Swambhiman' earlier, noted that he was not after any political posts and will not contest the elections. 
"Through Bharat Swabhiman we are trying to increase our membership. These members on a district basis will elect a candidate for the elections. We will announce the name of the party and candidates before the elections. But I will not stand for elections personally," he said. In the next three years, "we will name the new party", he said. 
Ramdev said his party will contest all 542 Lok Sabha seats. "Laws will change and politics will change after our entry," he said noting that the country faces many challenges.
"More than 50 per cent people in the country are illiterate. About 40 crore people sleep hungry. More than 200 districts are under the grip of Naxalism. There is a need for change and that is why we have started this Bharat Swabhiman. 
"The challenges also include regionalism and terrorism. Laws should be strict to deal with issues like terrorism and rape," Ramdev said adding that he stands for bringing back the black money stashed away in tax havens.
"We will use the money brought from abroad for the development of the country. After we bring back the amount, we will be the economic superpower next to the US," he added. PTI